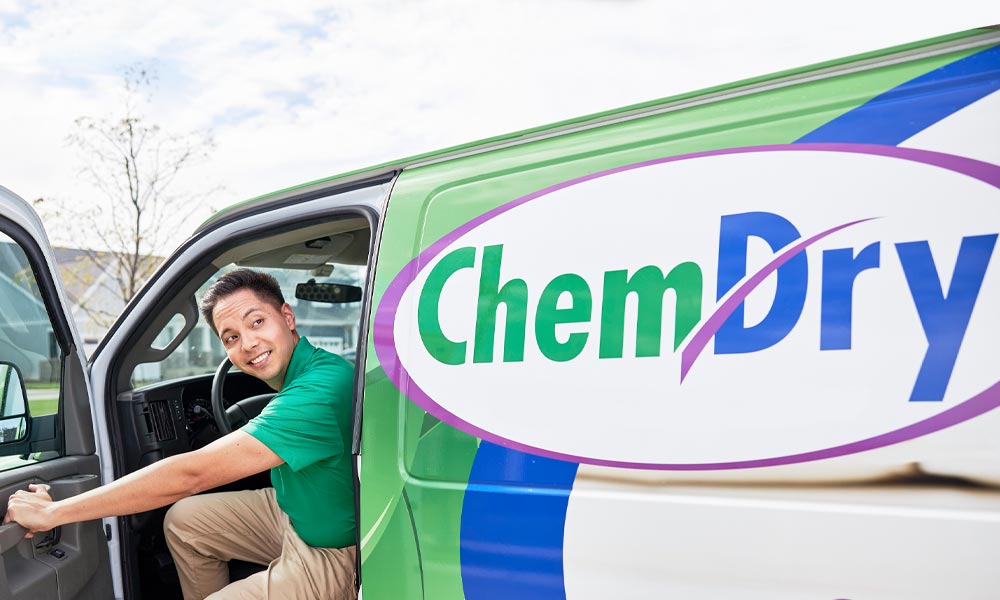 Dryer Vent Cleaning Services
Keep your dryer vents clean with Chem-Dry! If left unchecked, dust and lint can block or limit airflow, putting a strain on your dryer. With Chem-Dry, it's easy to remove this unwanted buildup and keep your vents functional.
Our Professional Dryer Vent Cleaning is another service that can help ensure that your home is clean and safe for your family.
The Importance of Cleaning Dryer Vents
It's easy to forget about your dryer vents, but routine dryer vent cleaning is an important step in keeping your home clean and safe for your family.
Without regular cleaning, dryer vents become obstructed. The larger the obstruction, the more effort it takes for your dryer to work. As a result, your appliance will use more energy, generate more heat, and take longer to dry clothes.
Obstructed dryer vents also pose a safety risk. According to the Consumer Product Safety Commission, fires can occur when lint builds up in dryer vents. It is recommended to routinely have your dryer vents cleaned by a qualified professional to lessen this risk.
Obstructed Dryer Vent Warning Signs
Excess lint behind the dryer

Clothes taking longer to dry

No lint in the lint screen

Excess lint or pet hair on dry clothing

Lint around the door seal

Unusually hot dryer and clothing

Musty smell
Our Dryer Vent Cleaning Services
We are proud to offer professional Dryer Vent Cleaning services using specialized cameras and powerful extraction equipment.
Our professionally trained technicians will inspect your dryer and dryer vents, and then provide a detailed quote for the cleaning. The service can be done quickly and usually at the same time as another scheduled Chem-Dry service.
Benefits of Dryer Vent Cleaning
Improved Safety

: Reduced risk of fire, mold growth, and carbon monoxide build-up.

Cost Savings

: Improved efficiency means lower energy costs and fewer dryer repairs or replacements.

Time Savings

: Your clothes won't take as long to dry with clean dryer vents.

Longer Clothing Life

: Shorter drying time means less wear and tear on clothing per drying cycle
Schedule Dry Vent Cleaning Today
Keep your home safe, save money, and time when you schedule regular dry vent cleanings. Contact us today to learn more about our Dryer Vent Cleaning service!
Get Your Free Dryer Vent Cleaning Quote Today!
Contact us to get a free quote and request a service appointment. We'll discuss your needs, provide you with a no-obligation quote and can begin the cleaning process at your convenience.